LRC Promotes Lifestyle Security, Better Health, and Overall Financial Wellness
Services, providing solutions/strategies that motivate you to
Increase your 401 (k) contribution
Increase contributions to your IRA, HSA, Annuity or Emergency Savings​
Pay off debt, student loan, credit card, and so on​
Save for a major purchase, house, car, etcetera.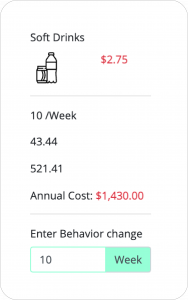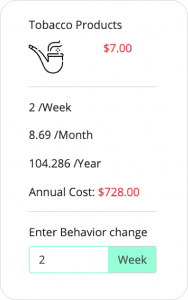 Reduce your food consumption.
Reduce your alcohol consumption
Reduce coffee consumption
Reduce soft drink consumption
Reduce energy drink consumption
Reduce tobacco consumption
Reduce recreational drug consumption.
Reducing any to all the above habits creates additional money in your budget that should be committed to your financial plan needs.
Examples of Financial Goals.
Establish an Emergency Savings account​
Create additional retirement savings
Add additional lifestyle retention security​
Help to fund estate creation and guarantees
Pay additional health and accident coverage cost
Our calculator can be tied into your Wellness and Population Health Management group solutions. Incentives can be used to help employees reach their goals. Your biometric driven strategies can be incorporated, illustrated, and reported on to show accomplishment and help drive ROI.
FICA Federal Payroll Tax Savings
For every $250.00 your employee moves from after tax spending to a qualified savings plan annually, your federal payroll tax reduces by a minimum of $19.13 making Lifestyle Risk Calculator a negative cost addition to your benefits.
Incremental RiskCalculator Identified Expenses Per HSA
Incremental RiskCalculator Employer FICA savings Per HSA
Optional Biometrics Measurement Illustration.
Basic Metabolic Panel (BMP)
Complete Metabolic Panel (CMP):
Comprehensive Urinalysis:
Complete Blood Count (CBC)
The LRC calculator can be configured to illustrate other blood tests.